Find out about our independent manufacturers rep agency - Factory Tooling Solutions. Factory Tooling solutions has been one of our independent manufacturers rep agencies since 2012.
States Repping Fullerton: Arkansas, Iowa, Kansas, Missouri, Nebraska, Oklahoma
Number of Years Repping Fullerton: 8
Number of Employees: 6
Factory Tooling Solutions represents quality companies who are market leaders in providing value added services which make their customers more profitable in a global economy. Their focus is providing quality goods, outstanding customer service and a genuine commitment to their customers. Founded in 2007 and with over 50 years of combined manufacturing experience, these values are instilled in their everyday lives.
Factory Tooling Solutions enjoys working with Fullerton because of their employees. Fullerton is an employee friendly company and you can tell because everyone and anyone is always willing to help whenever they call and Fullerton's employees are the company. They say that the products are also some of the best on the market, which helps.
Meet the Factory Tooling Solutions Team!
Kirk Beavers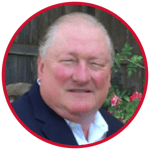 Kirk grew up in West Des Moines, Iowa and went to Des Moines Technical High School where he took Machine Shop class for 3 years as a trade. After high school, Kirk went to work for John Deere where and went through his Machinist apprenticeship. He worked at John Deere for six years and then decided to sell Carbide Tooling for TRW Carbide Division who changed their name to Rogers Tool Works in 1986. Kirk worked 19 years with RTW, was the Midwest Regional Sales Manager for 10 years and then moved on to Circle Machine Company for 11 years where he was the National Sales Manager for 4 years before starting Factory Tooling Solutions in January 2007.
Kirk has been married to his wife Michele for 40 years who encouraged and supported him to start his own company. He enjoys hunting, golfing, and being outdoors.
How to Reach Kirk:
E: kirk@tool-rep.com | P: 515.249.3549
Areas: Iowa and Nebraska
Chris Beavers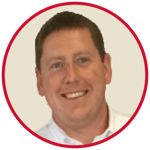 Chris grew up in Ankeny, Iowa with a love for golf, fishing, and sports. After graduating high school in 1999, he went on to Iowa State University to study Agricultural Business. Metalworking runs deep in the family and he always has had a passion for the industry. After graduation in 2004, Chris was offered a position at a cutting tool manufacturer where he spent 8 years testing products at different CNC machines as well as selling cutting tools. In 2012, Chris relocated to Kansas City with his wife to work with his father at Factory Tooling Solutions.
How to Reach Chris:
E: chris@tool-rep.com | P: 317.495.4332
Areas: Kansas and Missouri
Bryan Prilliman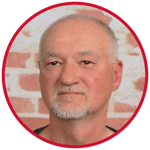 Bryan has 30 years of industrial distribution experience and has built a reputation for being technically minded with a concentration in cutting tool application. Bryan attended Oakland City College and IUPUI where he majored in business marketing. After he began working for an industrial distributor, he attended Ivy Tech where he studied Machining Principles.
Bryan has been married for 35 years and has three children – two daughters and one son. Bryan also studied at Cincinnati Bible College and Seminary and has served as a volunteer Chaplain in a men's correctional facilities in Indiana for more than 20 years. Bryan is an accomplished keyboardist and spends a great deal of his spare time writing and arranging music. He also loves to camp and fish, although he doesn't get to enjoy these things as often as he would like.
How to Reach Bryan:
E: bryan.doxats@outlook.com | P: 317.601.7395
Areas: Indiana
David Ford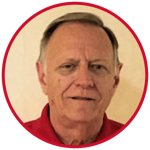 David has an extensive machining background with an emphasis on cutting tools. David has helped design, develop and manufacture solid and indexable carbide tools, during his career at Wendt-Sonis, TRW, RTW, Greenfield, & Kennametal. He has worked on tooling for the Automotive, Aerospace, Oil/ Energy and Agriculture Equipment industries. He has long background of creating and implementing products and process improvements that lead to increased profitability. David was a "Certified Metal Cutting Professional" from Kennametal University and holds a Co-patent for the "One-Shot" drill for making flat bottom drills in the rock bit industry. He is married with one daughter and two grandson's and while he's not developing tools, he enjoys gardening and traveling with his family.
How to Reach David:
E: david@tool-rep.com | P: 479.586.4547
Areas: Arkansas and Eastern Oklahoma
Josh Sparbanie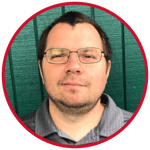 In 2008, Josh started his career at a large mailbox manufacturer in Manhattan, Kansas. There he was a CNC supervisor, performing such duties as tooling optimization, tooling setup, programming, fixture setup and design, and research & development. Eight years later, Josh was given the opportunity to get into outside sales at MSC Industrial Supply Company in Central/Eastern Kansas. At MSC, his primary focus was process improvement and optimization for his customers.
Josh grew up in the endless mountains of Bradford, Pennsylvania and later moved to Manhattan, Kansas. When he isn't working, he enjoys spending time with his wife and their two young girls. Josh has a passion for sports, like fishing, golfing, and rooting on his beloved Kansas State Wildcats.
How to Reach Josh:
E: josh.sparbanie@gmail.com | C: 785.307.2951
Areas: Arkansas and Oklahoma