Introducing Trites Technical Sales
We are happy to announce that Trites Technical Sales is our newest manufacturing representative agency to provide support for our Fullerton product line. Trites Technical Sales will be representing Fullerton in eastern Pennsylvania, Delaware, Maryland and New Jersey.
Meet Bill Trites!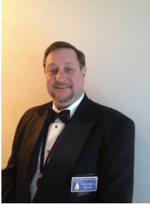 Bill Trites is the President of Trites Technical Sales. Bill has over 40 years of experience in the manufacturing industry and has held numerous roles – from apprentice machinist, shop foremen, territory manager and director of business development – watch out, he knows his tools!
Bill resides in Lancaster, Pennsylvania with his wife, Kathie. The two have 3 children and 3 grandchildren. When Bill's not working he likes to spend time with his family and friends, enjoys fishing and hunting and also is a Shriner.
How to Reach Bill

Bill Trites, President
717.669.7243
bill@tritestechnicalsales.com
www.tritestechnicalsales.com

Welcome Bill and Trites Technical Sales to our extended Fullerton family!