We are happy to announce that our Independent Manufacturers Rep, MC Sales & Marketing has added a new member to their sales team - John Paquette. John will be covering Idaho, Montana, Oregon, and Washington. Find out more about John by checking out his bio below.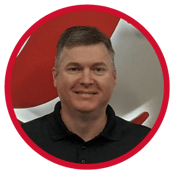 John was raised in the Pacific Northwest and has been in the manufacturing industry for most of his life. He is a third-generation machinist by trade and has spent 10 years on the shop floor where he set up, programmed, and produced complex parts for the electronics, medical, and aerospace industries. In 2002, he became a Productivity Engineer for a major indexable carbide tooling company. Eight years later, he joined a regional distributor, focusing on cutting tools for the machining industry.
John joined MC Sales & Marketing in July of 2020 and is excited to share his experience and knowledge with customers as well as rep Fullerton's tooling in Idaho, Montana, Oregon, and Washington.
How to Reach John:
E: john@mcsalesmarketing.com | C: 509.999.4839