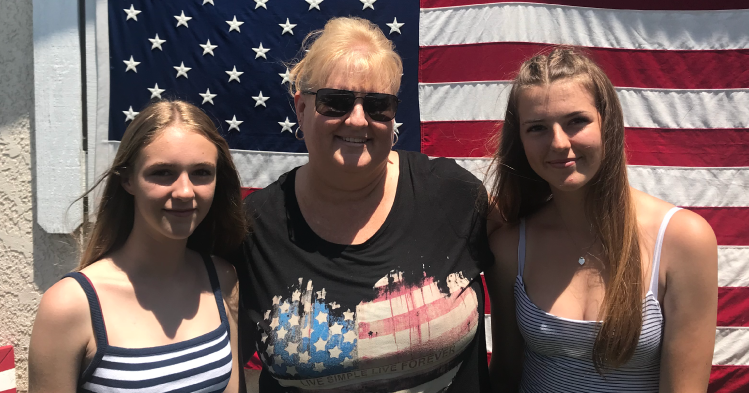 Get to know Kim Dunlop, office manager at fullerton's huntington beach location.
Kim is one of our new employees, just starting in August of 2020, at our brand new Huntington Beach location in California. As Office Manager, so far her responsibilities have involved getting our new regrind center set up and running to handle customer requests. Kim thinks the best part about working for Fullerton are the people and being part of the Fullerton family.
Kim has two teenage daughter, two fur babies, and a turtle. She lives right next door to her parents, which is a blessing as they are older. Kim loves spending time with her family and going to vintage and antique stores.
Q&A with KIM
When you were a child, what did you want to be when you grew up?
A nurse.
If you had to eat one meal every day for the rest of your life, what would it be?
Probably pizza.
What skill would you like to master?
Interior Design.
If you won the lottery, what is the first thing you would do?
Invest and save. Help out family and pay off my house.
What are your three life highlights?
The birth of my daughters and being able to buy/afford a house in California.
What is your hidden talent?
Oh it's a weird one - I can touch my nose with my tongue.
What is your guilty pleasure?
Ice Cream (chocolate Haagen Dazs).
What is your least favorite food? Why?
Sushi - I can't eat raw seafood, yuck.
What is your favorite outdoor activity?
Love going down by the beach or car rides by the beach.
Would you rather go back in time or in the future? Why?
Go back in time. I would love to have some conversations with my grandma.