Fullerton Tool has partnered with HAIMER USA, the market leader in tool holding technology, as a licensee of HAIMER's Safe-Lock System. We are now offering our advanced performance end mills with the HAIMER Safe-Lock System.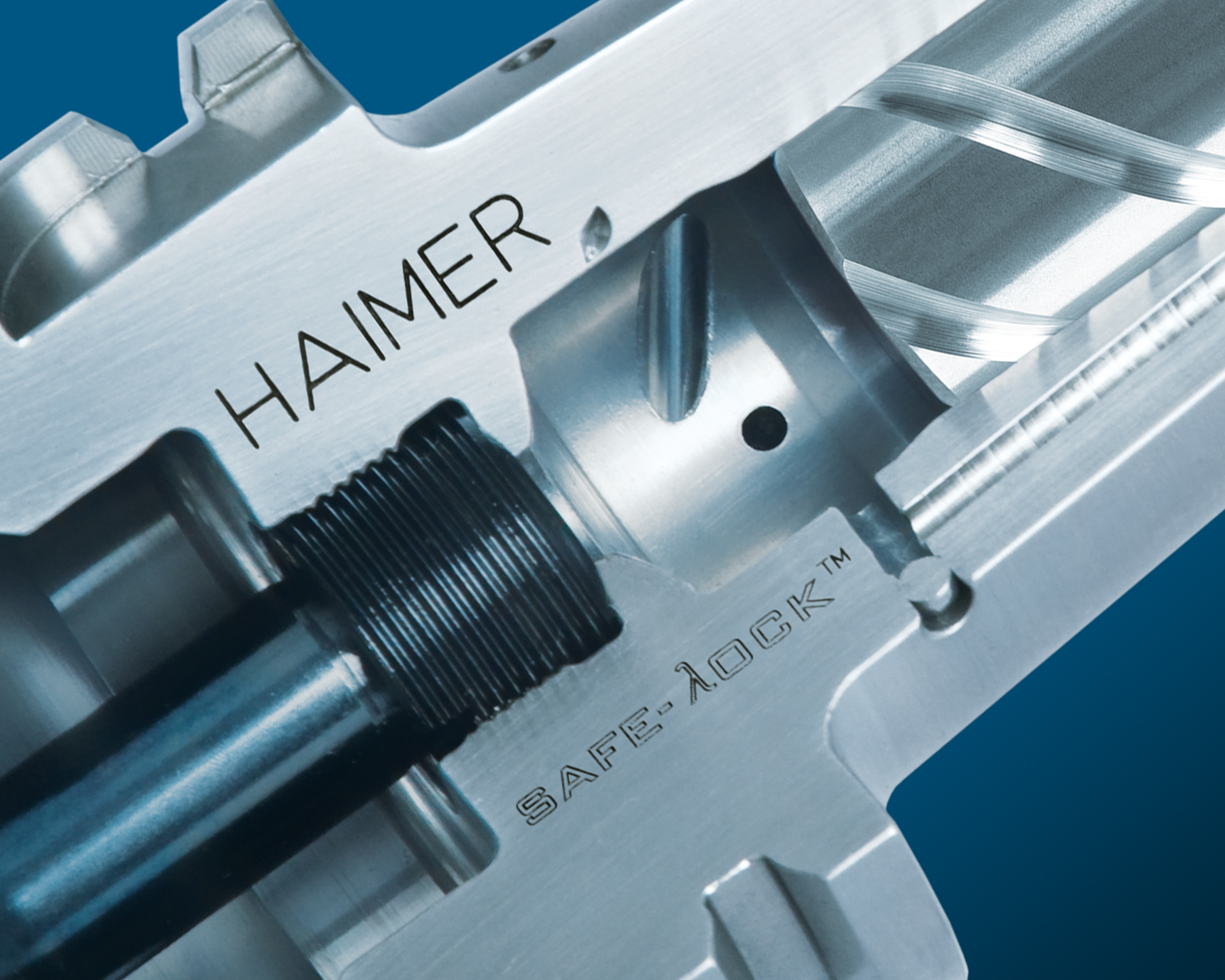 The Safe-Lock System's unique design is a welcome addition to our innovative, precision-made cutting tools. Our advanced performance cutting tools are designed for increased precision, speeds and metal removal rates. The Safe-Lock System will help reduce potential pull-out during aggressive machining, improving the manufacturer's productivity and profits.
Safe-Lock's unique design in cutting tools and tool holders combines high precision shrink fit clamping with a positive form locking mechanism. This prevents round cutting tools from being rotated or completely pulled out from tool holderings during heavy machining. The combination of a symmetrical locking tool design with high concentricity and excellent balance of the Safe-Lock System, results in a vibration-free machining process. This leads to more efficient metal removal rates, superior to that of conventional milling chucks or weldon side-lock tool holders.
"Our recent collaboration with HAIMER is yet another example of putting the customer first. Not only are we excited to partner with HAIMER who shares a similar history of being an innovative, family-owned, customer-focused manufacturer, but as a HAIMER Safe-Lock provider we will continue to improve profits at the spindle for customers." said Patrick Curry, President of Fullerton Tool.
Interested in learning more about the HAIMER Safe-Lock System on our Advanced Performance End Mills? Contact our Engineering team at engineering@fullertontool.com or 989.799.4550.