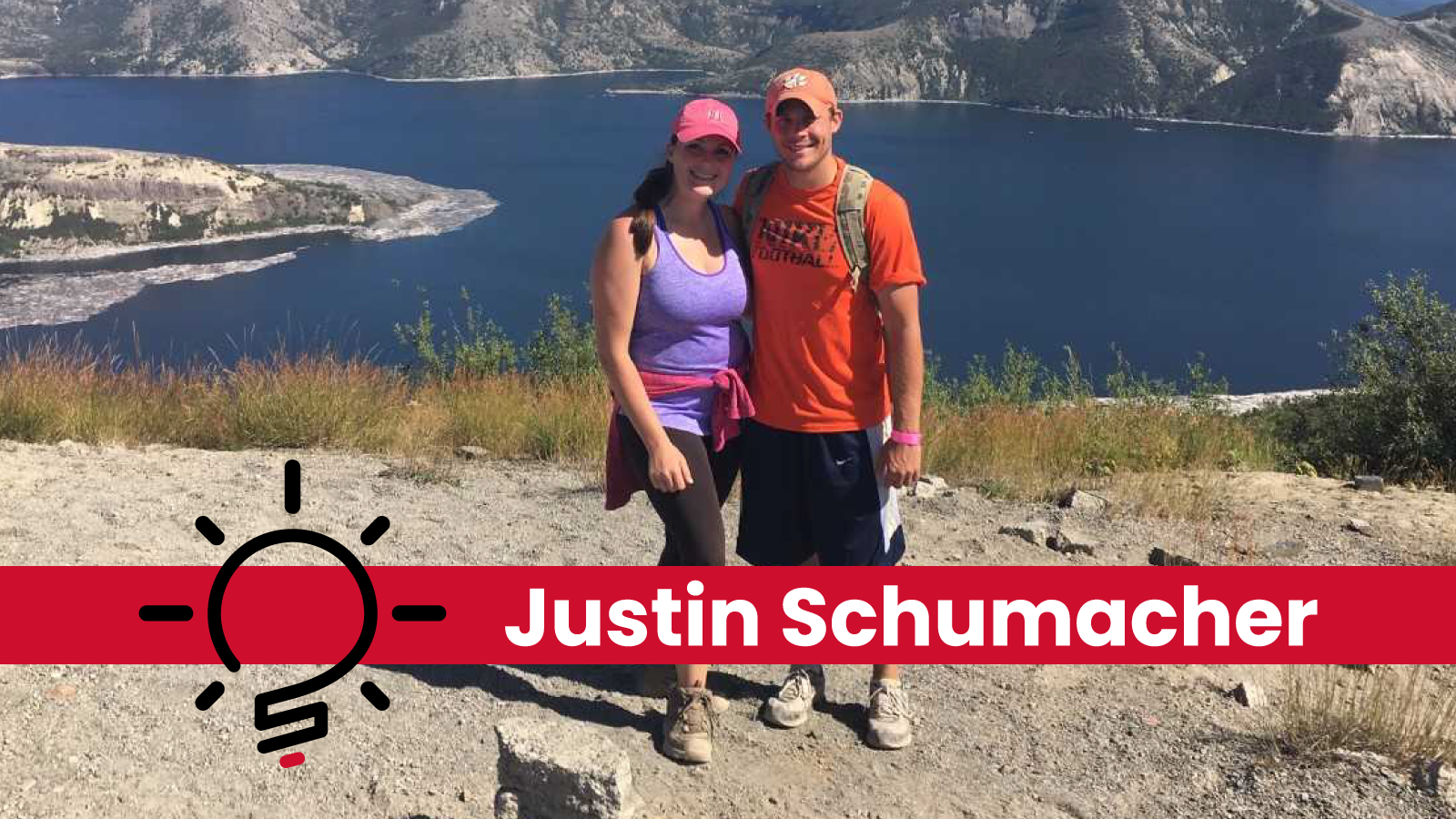 We're excited to introduce you to one of our Regional Sales Manager, Justin Schumacher! Justin provides sales support to Fullerton's Independent Manufacturers Representatives, Authorized Distributors, and End Users in Illinois, Western Michigan, and Wisconsin.
Justin is a Michigan native and a Central Michigan University graduate. He currently lives in Zeeland, Michigan with his girlfriend, Christina, and their rescued Great Pyrenees, Noah, and their 2 cats, Winston and Bandit. Justin is a fitness and workout junkie, an avid hiker, loves hunting and fishing, can play a terrible round of golf with the best of them and still enjoy every minute of it, a recent a coffee connoisseur, and is a lifelong fan of the Michigan Wolverines.
Justin has been with Fullerton since 2004 when he started working part-time in high school chamfering end mills and continued through college and began working at Fullerton full-time in 2011. Since then he's worked in our Walters CNC department, in Quoting, and now is in Sales. He spent the past 3 years covering the Pacific Northwest for Fullerton, but recently moved back to Michigan to help cover Illinois, Western Michigan, and Wisconsin.
Q&A with Justin
What song title best describes your personality?
No Shoes, No Shirt, No Problems - Kenny Chesney
What's the weirdest job you've ever had?
Running remote controlled boat races at the pool of a hotel in Vail during college
If you could win an Olympic medal for any sport, real or fake, what would it be?
Golf
What is one thing still on your bucket list?
Go hiking in Alaska
What would you do (for a career) if you weren't doing this?
Be a Navy Seal
What's your favorite thing about working for Fullerton?
What I enjoy most about working for Fullerton is being part of a team that is highly focused on striving for and achieving new goals year after year. We are a company that is continuously growing, but the core values and teamwork always remain. I love being able to work with my Dad each day, and a great deal of others who have been mentors to me along the way.